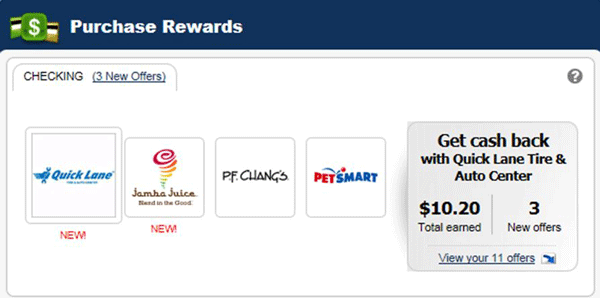 Purchase Rewards: Save when you shop!
Your Checking account lets you earn cash back after accepting offers from retailers and restaurants you know and love with your debit card! Drop the guilt from spending with U1 Purchase Rewards.

Sign Up
Click the "Get Started" button in the Purchase Rewards widget on your Online Banking dashboard.
See setup instructions for Purchase Rewards here!
Go to main navigation