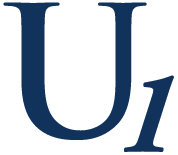 Who We Are
Simply put. Universal 1 Credit Union (U1) is a not-for-profit financial institution that exists to create personal, community and financial wellbeing. We'll empower your financial life by creating the best possible experience.

Beyond What You Expected
"Beyond What You Expected" is our go-to phrase. We make sure you are pleasantly surprised that a financial institution cares about you as a human being and can masterfully handle your finances.

Our Way of Life
Three values represent U1 and the way we interact with members, businesses, the community and each other.

We're glad to see you and here to help!



Over 50,000 members and a record of unwavering service since 1937.



Depend on us to suggest the best financial products you need.

Go to main navigation