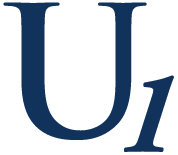 Who We Are
Simply put. Universal 1 Credit Union (U1) is a not-for-profit financial institution that exists to create personal, community and financial wellbeing. We'll empower your financial life by creating the best possible experience.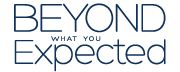 Beyond What You Expected
"Beyond What You Expected" is our go-to phrase. We make sure you are pleasantly surprised that a financial institution cares about you as a human being and can masterfully handle your finances.

See who else loves U1 as much as you here!

Saving Tips for Kids of All Ages

The most important thing at the beginning is to make saving fun. The earlier you start teaching your children to save money, the better off they'll be. Even toddlers can learn how, but you have to teach this concept in a way they'll understand. Then, as your children grow, you can introduce more sophisticated saving strategies. Learn More

Cast Your Fishing Rod, Catch The Tax Fraud
It's tax season! That special time of filing forms, rushing to meet deadlines and looking forward to a (possible) refund, then deciding to spend or save it; what a joyous, confusing, chaotic time. Continue...


Check out how we love to support our community here!
---
Our Way of Life


Our Story
In 1937, the National Cash Register Employees Credit Union was formed with seven Charter members each donating $10. Today, we're Universal 1 Credit Union. Check out Our Story and timeline of notable milestones throughout history.
Go to main navigation