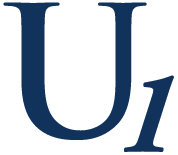 Who We Are
Simply put. Universal 1 Credit Union (U1) is a not-for-profit financial institution that exists to create personal, community and financial wellbeing. We'll empower your financial life by creating the best possible experience.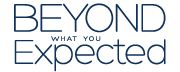 Beyond What You Expected
"Beyond What You Expected" is our go-to phrase. We make sure you are pleasantly surprised that a financial institution cares about you as a human being and can masterfully handle your finances.

See who else loves U1 as much as you here!

This page is dedicated to help our members develop healthy money management skills. Whether it's buying a car, applying for a mortgage or creating a responsible budget; we'll provide videos, articles and toolkits on various topics to help maintain financial wellness. Learn More

Discover a Positive Work/Life Balance
It's a busy world out there and juggling your work and personal life can be a continuous struggle. A lot of us have full schedules and are convinced to keep it that way; finish this to get to that, plan what's next…you get the idea. But a poor balance between the two can lead to stress and unhappiness which reduces your productivity both at home and work. The good news is a balance can be achieved. Follow these steps to help attain a healthy work/life balance Continue...


Check out how we love to support our community here!
---
Our Way of Life


Our Story
In 1937, the National Cash Register Employees Credit Union was formed with seven Charter members each contributing $10. Today, we're Universal 1 Credit Union. Check out Our Story and timeline of notable milestones throughout history.
Go to main navigation