U1 Savings Programs: Plan accordingly
We don't know exactly what the future may bring, but we sure can plan for it! Whether it's health, travel or the kids, U1 has you covered.
Membership Eligibility: Find out how to become a Universal 1 member.

U1 Vacation & Holiday Club Accounts
Focus on the sunglasses and presents! When it comes to holidays and vacations, money should be the least of your worries. It's all about family, friends and relaxation, right?
U1 can handle the money part, you focus on the fun. Our Vacation and Holiday accounts give peace of mind by automatically depositing funds you designate into a holding account with a generous savings rate. The funds build and are released in time for vacation or the holidays.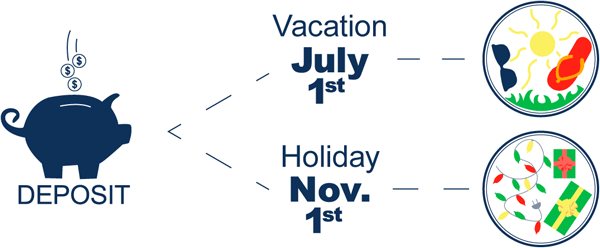 Go to main navigation