Spoofing Calls: If you receive calls that appear to be from a U1 number and the caller claiming to be from our fraud department, this is a spoofing attempt. The individuals will request personal account information and attempt to takeover the account. As a reminder, U1 will NEVER call or email you asking for personal or account information. If you have any questions or concerns about emails, websites or unsolicited calls related to Universal 1, please call our eCommerce representatives at 800-543-5000 option 0 or 937-431-3100 option 0.

Online Banking
Chat
Chat
Do you need assistance?
News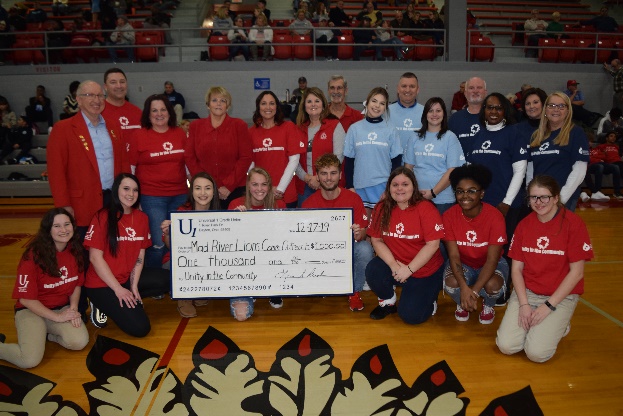 Unity in the Community
The sixth annual Unity in the Community campaign is in full swing. High schools around the Miami Valley have teamed up to donate their $1,000 award from blood drives they hosted in the fall. Visit our News page to see the most recent presentations!
U1 has a few links to external sites but does not operate them.
The credit union is not responsible for their content, and site security and privacy policies may differ.
U1 does not represent you or the third party if both enter into a transaction.