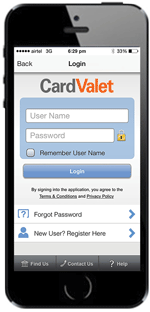 C

ontrol spending on your U1 debit card

T

urn your U1 debit card off or on

S

et notifications and alerts for various purchases
Watch the short video below on CardValet to learn more.
Once you download the app, follow the simple step-by-step registration process. Questions? See CardValet FAQs or contact U1's Card Services at 800-762-9555, option 9.

See CardValet App Privacy Policy and Terms & Conditions
Go to main navigation