Deck the Halls...Without Fraudulent Charges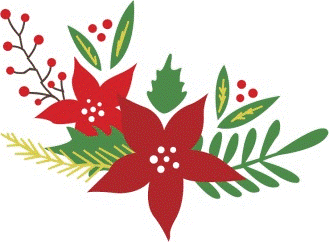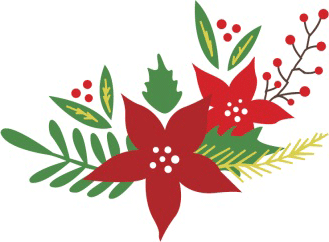 Holiday shopping is in full swing and that means scammers are anxiously following the plentiful charges in both stores and online. Make your Holiday season a joyful time by staying alert and keeping up with the most common scams. Here is the naughty and nice list that will help you stay informed and leave those pesky scammers with nothing but a lump of coal!
The Nice List:
Sign up for transaction alerts within your online and mobile banking platforms. You'll get messages via text or email that alert you to unusual account activity. You can set alerts for certain balance levels or customized withdrawal amounts. It's like an Elf on the Shelf looking out for those fraudulent charges.
You may also take advantage of features that allow turning your debit or credit card on and off. Mobile apps like CardValet let you control spending on your cards and set notifications for various purchases. It may not be a fraudulent charge, but perhaps the spouse bought a brand new 70" HDTV unbeknownst to you. I said perhaps! Disclaimer: I'm not responsible for any arguments that may result in the use of CardValet features.
Create unique and complex passwords for sites that you visit frequently or those with which you have to establish an account. "Password123" won't cut it. Be sure to change your password every now and then as well.
The Naughty List:
When shopping online, review the website closely by viewing privacy policies and the Terms and Conditions. Shop on known, trustworthy sites to avoid falling for those "too good to be true" deals. And if you find a deal you can't resist, try calling the site's customer service line before placing an order. You may end up getting a busy signal or even worse…ROBOTS!
Think before you click on that email link or online ad. Cybercriminals can mimic content that looks legitimate (i.e., pharming). Keep an eye on the URL and see if it's been altered with a hyphen or odd spelling. "What's that? A free $100 gift card from www.Amazon-Outlet/Shopping-Deals.ga." Nice try…delete.
When using an ATM or pumping gas, be sure to inspect the card slot for any tampering. Skimmers at gas pumps are a growing fraud threat, so check for broken seals or a wobbly card reader. You can also choose to pay inside with cash or a credit card if you're uncertain.


Check out the most recent scam alerts from the Federal Trade Commission.
Awareness is key to avoiding scammers, so please take precautions while Holiday shopping this year.
If you have questions or concerns about suspected fraudulent activity on your U1 Visa credit or debit card, please call our eCommerce representatives at 800-543-5000 option 0 or 937-431-3100 option 0. If you suspect you've become a victim of identity theft or that your information may have been exposed, visit the Federal Trade Commission's ID theft recovery plan webpage to take action.

« Return to "U1's Blog"