5 Smart Money Tips This Season
'Tis the most wonderful time of the year, but the holidays can also bring a lot of added stress. From finding the perfect gifts to figuring out how you're going to pay for it all, here are five tips to help you make it through the season with your holiday spirit still intact.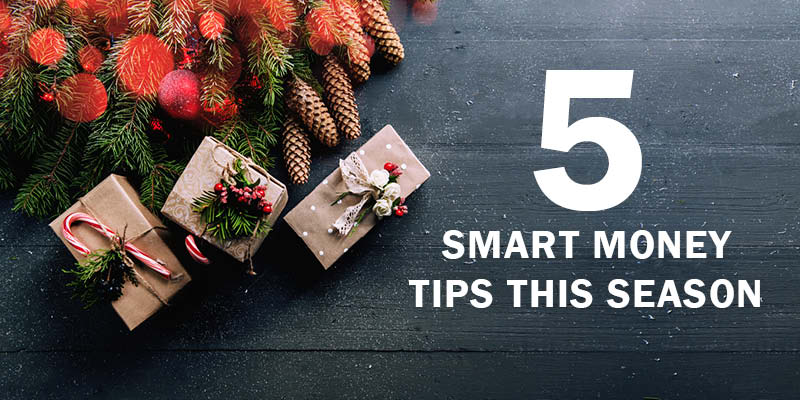 Plan ahead with Universal 1's Holiday Club Account
While it might be a little late to stash funds in a Holiday Club Account for this season, it's never too early to start planning for next year. Universal 1's Holiday Club Account is designed to help you save for all your holiday expenses each year.

Between holiday travel, sprucing up the home, and gifts, let's say you spend $1,200 on the holidays. That's a significant expense to work into your monthly budget. Instead, divide it by twelve and set aside $100 each month in your Holiday Club Account. On the first business day in November, your Holiday Club funds will be transferred to your checking or savings account just in time for holiday spending. Then start saving for next year. Make your holidays happy and easygoing!

Open your Holiday Club Account at any Universal 1 Credit Union service center: https://www.u1cu.org/anywhere or online: https://www.u1cu.org/club-accounts

Stay alert for fraud
When you see an ad pop up for that hot holiday gift you've been searching for, be sure to check the site you're visiting. Is it reputable? Are you familiar with the site? If an offer seems too good to be true, it probably is.

Other telltale signs of a scam can be poor grammar and misspellings. Always make sure you see a padlock or "https" to verify the site's security. Learn more about "The Importance of Protecting Yourself from Cyber-Attacks".

Don't wait until the last minute
Start early to give yourself time for comparison shopping. Not only does this curb impulse buying, starting early can also result in lower shipping costs, which typically increase as the holidays approach.

Pay attention to holiday shipping deadlines
With the surge in online shopping, it's important to pay attention to shipping deadlines. Some of the dates might seem like you still have a lot of time, but remember, some of the quick shipping options can add a lot to your final total.

Major shipping companies have laid out the following domestic deadlines:
FedEx: Ground Economy Delivery - December 13
UPS: Ground Delivery - Use the Online Calculator and Tool provided by UPS to check for an accurate quote, 2nd Day Air Service - December 20
USPS: Retail Ground - December 16, Priority Mail - December 18

Cover unplanned expenses with the Universal 1 Holiday Signature Loan
A U1 Signature Loan gives you quick and easy access to funds for whatever you may need. If you're concerned about protecting your finances and controlling your holiday spending, a personal loan can provide the simplicity and peace of mind you need by letting you borrow a set amount of money and repay it in equal monthly installments. Apply online: https://www.u1cu.org/signature

Universal 1 Credit Union is here for you! We wish all our members a happy and healthy holiday season!
« Return to "Blog"
Go to main navigation