Financing Options for Home Improvements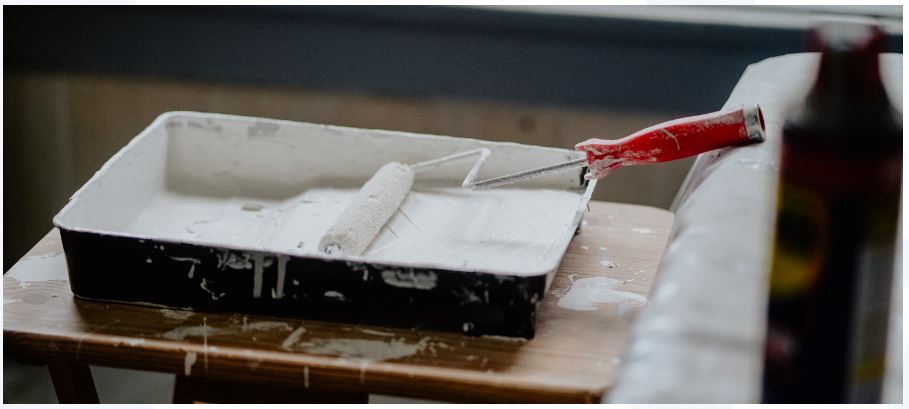 If you've thought about making home improvements and eventually get to a point where you can tackle the project, you may wonder how you're going to finance the costs. There are many ways to pay for home improvements, but what is best for you depends on your situation/circumstances.
Before we jump into the various ways you can pay for your home improvements, it's important to determine the size of your project. Is this a large, time-consuming project or is this a smaller project that can be done in a short amount of time? Once you figure that out, you'll want to make sure your financial situation aligns with the size of your project. Take a look at your monthly budget; are you in a place where you can afford another monthly payment if you need to finance? Will this project increase the home's value? Making sure this extra cost pays off is important before deciding how you will pay for the project.
So now that we have given you the money responsibility lecture, let's get into the different ways you can pay for home improvements.
1. Home Equity Line of Credit (HELOC)
With a HELOC, you can leverage the value of your home and use the equity to borrow funds for your home improvement project. A HELOC is a line of credit loan that is secured by your home. It uses your home as collateral and allows you to use the equity in your home toward larger expenses. Think of it as a credit card; you use the funds for when you need it. The line of credit allows you to start your project, big or small, and repay over time, and with the freedom to borrow multiple times (up to your credit limit) as your project dictates. To learn more or to apply for a U1 HELOC, visit u1cu.org/HELOC.
2. Home Equity Loan
Much like a HELOC, a Home Equity Loan, also referred to as a second mortgage, will use your home as collateral. The difference is a Home Equity Loan is a fixed rate where a HELOC is variable and interest rates can fluctuate. With a Home Equity Loan you will receive your funds in a lump sum and have the same monthly payments over the life of the loan. This option is a good idea if you have a decent amount of equity in your home and know how much the project will cost. To learn more or apply for a U1 Home Remedy (second mortgage), visit u1cu.org/remedy
3. Personal (Signature) Loan
If you'd like to make home improvements, but don't want to use your home as collateral or have as much equity, a unsecured personal loan offers access to funds when you need it with a fixed rate. Your interest rate will be based off of your credit score and you can, in most cases, customize your term. Rates may differ from a Home Equity Loan or HELOC, but you may consider applying for a personal loan for your home improvements if it's a small or or mid-sized project. Learn more or apply for a U1 Signature Loan at u1cu.org/signature.
4. Mortgage Refinancing
Another way to pay for you home improvements would be to refinance your current mortgage. When you refinance, you may receive a larger loan amount than what is currently owed, in which case you can pocket the difference and use a cash-out refinance to make those home renovations. If you are planning to refinance and use the extra money to make home improvements, consider the closing costs as well. You'll need to account for the fees you paid for when you originally applied for your mortgage. If you are interested in refinancing your mortgage, you can learn more or apply at u1cu.org/refinance.
5. Credit Card
You might be thinking some of these options are for larger renovations, but if you are making small upgrades to your home, consider using a credit card. If, however, you're making large improvements, a credit card might be riskier when it comes time to repay the expenses you accrued. Visit u1cu.org/visa to take advantage of our low rates and $0 balance transfer.
6. Other ways
One type of government loan that could help finance for home improvements is a HUD Title 1 Property Improvement Loan. This is an FHA-approved fixed rate loan that can be used for anything that makes your home "more livable and useful". To learn more about this type of loan visit here.
Another type of government loan that aligns with the HUD Title 1 is an FHA 203(k) loan. This type of loan is government-insured and allows you to take out one loan for either a home purchase or renovation. Also referred to as a fixer-upper loan, it allows buyers to finance a home that needs repairs and rolls that cost into the mortgage. For more information on 203(k) loans visit here.
Veteran Affairs (VA) loans also offer cash-out refinancing to make home improvements. Learn more here.
Finally, if your situation/circumstance allows, you may be able to save enough money to pay cash for your home improvements and not have to deal with interest rates and monthly payments. This would require some planning and forecasting, but if you have the means to do so, this would be an easy way to tackle your home renovation costs.
As always, we are here to help and can assist you every step of the way while offering the best options to fit your unique circumstances. Reach out to our experienced member services team for questions or additional information.
LoansRP@universal1cu.org | 800-762-9555 opt. 5 | NMLS #652486
Sources:
« Return to "Blog"
Go to main navigation