Universal 1 Credit Union (U1) is thrilled to announce that, together with our incredible team, dedicated members, and supportive community, we raised an astonishing amount of over $15,000 to support the American Heart Association (AHA) at the 2022 Dayton Heart Walk. Our collective commitment and passionate efforts underscore the power of community in championing heart health and raising crucial funds for this worthy cause.
The 2022 Dayton Heart Walk, organized by the American Heart Association, serves as a rallying point for individuals and organizations alike to come together, promote heart health, and raise funds to combat heart disease and stroke – two leading causes of mortality in the United States.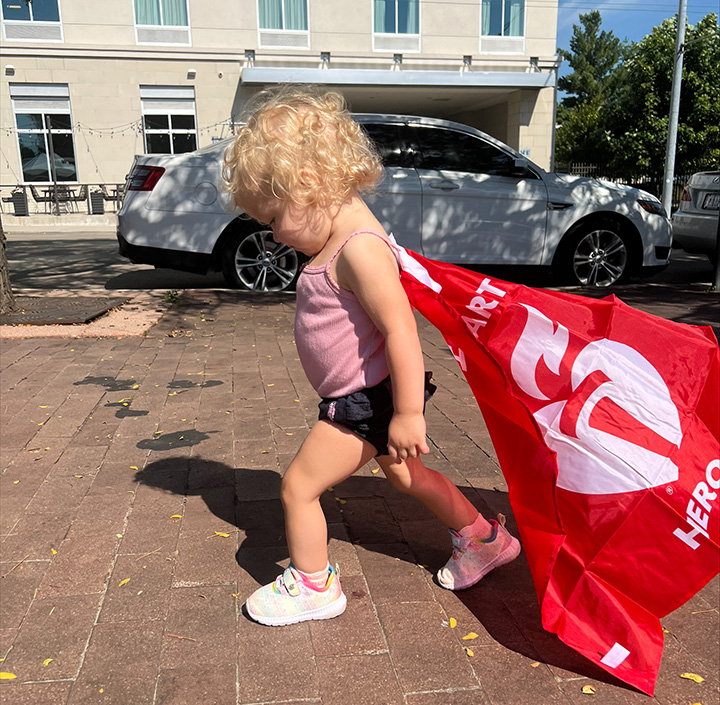 Through a series of creative fundraising events, charity drives, and the dedicated efforts of our employees and members, we not only surpassed our initial goal but also raised over $15,000 for the American Heart Association. This remarkable achievement speaks volumes about the compassion and generosity within the U1 community.
We are immensely proud of our team and our members for their outstanding support and dedication to the 2022 Dayton Heart Walk. Their enthusiasm and commitment to raising funds for the American Heart Association exemplify our shared belief in making a positive impact on the health and well-being of our community.
The funds raised through the 2022 Dayton Heart Walk will go a long way in supporting the American Heart Association's vital programs, research initiatives, and educational campaigns focused on heart disease prevention and supporting those affected by cardiovascular conditions.
We believe in the power of collective action, and the success of our fundraising efforts further exemplifies the impact that can be achieved when the community unites for a greater cause. We extend our heartfelt thanks to everyone who contributed and supported the 2022 Dayton Heart Walk, whether through donations, participation, or spreading awareness.
Pictured above is Heart Hero one-year-old Journey Morris. At just eight weeks old, Journey's heart began to fail. She spent over 40 days intubated, fighting bravely for her life. At four months old, she underwent both airway reconstruction and open heart surgery. The surgery was a great success and one year later, Journey continues to thrive. While Journey's current health situation has improved significantly, her journey is not over yet. She will require additional heart surgery in the future. However, with continued donations and support for the American Heart Association, more lives like Journey's can be saved.
Learn more about the Greater Dayton American Heart Association Heart Walk.
2022 Dayton Heart Walk Recap
Go to main navigation