Take away the stress with Online Bill Pay
It's time to lower the stress level by letting U1 Bill Pay work for you. Pay bills with the simple click of a button and use that extra time to well...relax.


Getting Started
- Login to Online Banking.
- Sign up under the Bill Pay tab.
- Interested in the fine print? Click here.

Register for Bill Pay within the U1 mobile app.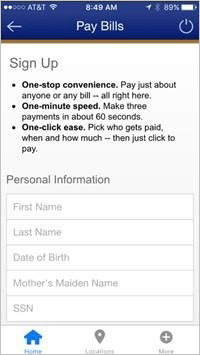 A mobile-optimized registration form is available when clicking on
Bill Pay from the mobile app menu.
Go to main navigation