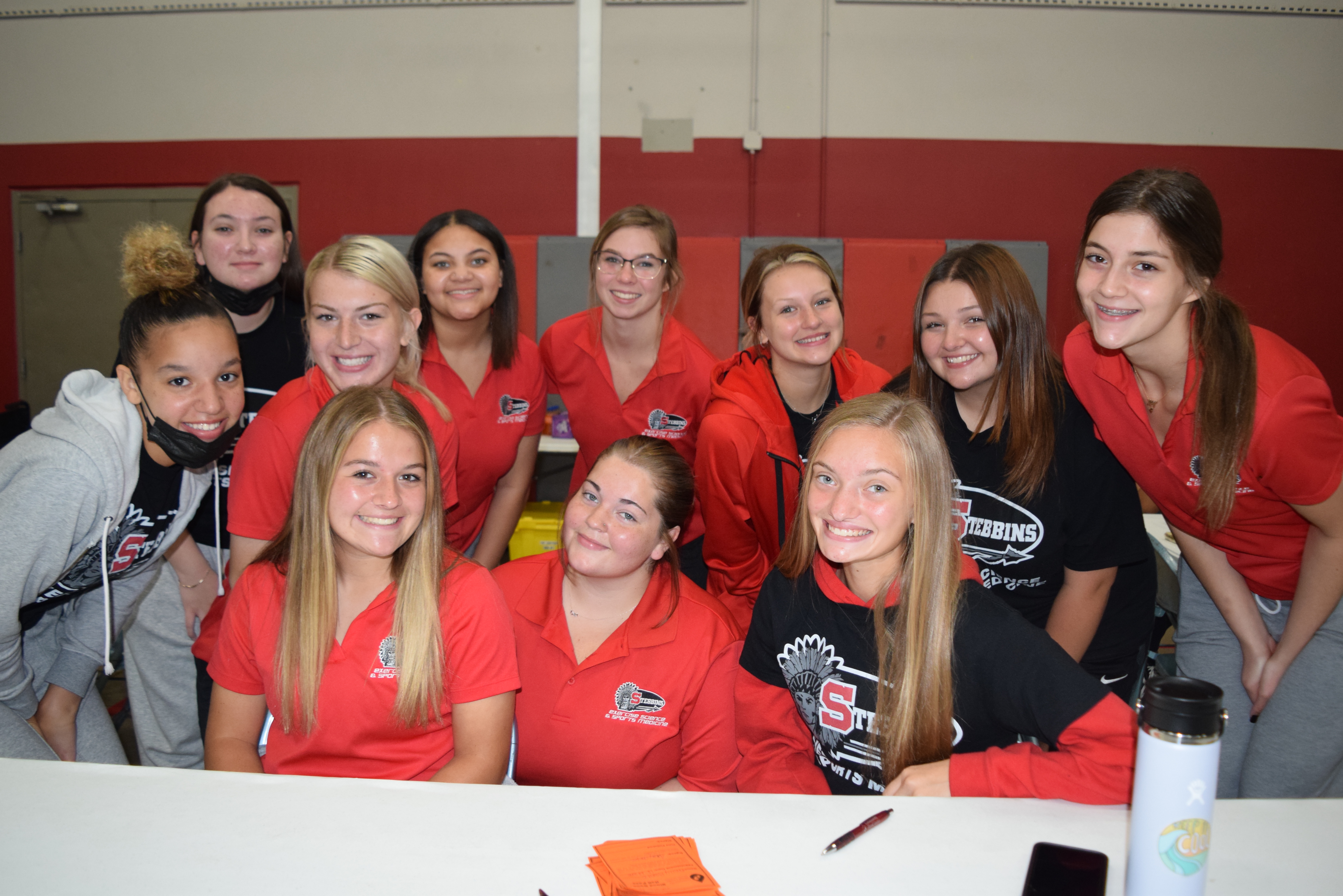 RIVERSIDE, Ohio - After a 19-month interruption caused by COVID-19 cancellations, blood drives are back at Stebbins High School. The "Unity Blood Drive" on Oct. 15 was the first at Stebbins since the arrival of the pandemic in March 2020 and it was welcomed with a wave of support from young, first-time donors.
"We have ton of newbies and a ton of 16-year-olds," said blood drive coordinator Ann Marie Boyce, who teaches Exercise Science and Sports Medicine. "There are not as many returners because of us not having any blood drives last year and many of them graduated."
The Unity blood drive totaled 71 donors and 47 donations for 117% of collection goal, a turn-out dominated by 58 first-time donors.
Fairborn and neighboring Stebbins High have taken part in the Community Blood Center/Universal 1 Credit Union "Unity in the Community" campaign since 2018. The rivals each host a CBC blood drive and alternate choosing a local charity for the $1,000 Unity Award sponsored by Universal 1.
Fairborn held its last Unity blood drive on Feb. 27, 2020. The Stebbins Unity blood drive came on March 3, 2020, just days before the COVID-19 pandemic cancelled in-person classes and school activities.
"We got it in just before everything shut down," said Ann-Marie.
Their 2020 blood drives totaled 116 donors and Fairborn chose the Fairborn Fish food pantry for the Unity Award. Attendance was limited at sporting events and there was no check presentation at halftime of the Fairborn-Stebbins basketball game.
"It's us this year," said Ann-Marie. "As of right now we are going to do the ceremony Dec. 14 when we play Fairborn here."
Students in her Exercise Science class are now back to volunteering at the blood drive.
"We make sure people are drinking water and eating, and come over and eat after they donate too," said volunteer Madison Barlow.
"My dad does it, and I said that sounded cool," said first-time donor Bailey Hatton. "I said, I know my school does that, so why not do it? I feel amazing!"
Senior Ociel Marquez is an Exercise Science volunteer and a first-time donor. His goal is to become a physical therapist. "Helping out others without knowing them feels good," he said. "It's great!"
Junior Laci Norris was glad to get the chance to donate at the Unity blood drive. Her goal is to qualify for CBC Red Cord honors by registering to donate three times before graduation.
"I would have done it last year," she said. "But I have next spring and my senior year to do it. I'm excited for it. I like donating and this is really good for the community."
Ann-Marie said new donors are helping close the gap in recruitment caused by the COVID blood drive cancellations.
"We're back this year," she said. "I'm excited to have so many of the kids, so many first-timers, and a lot of sophomores, and especially all the ones in the spring when they turn 16."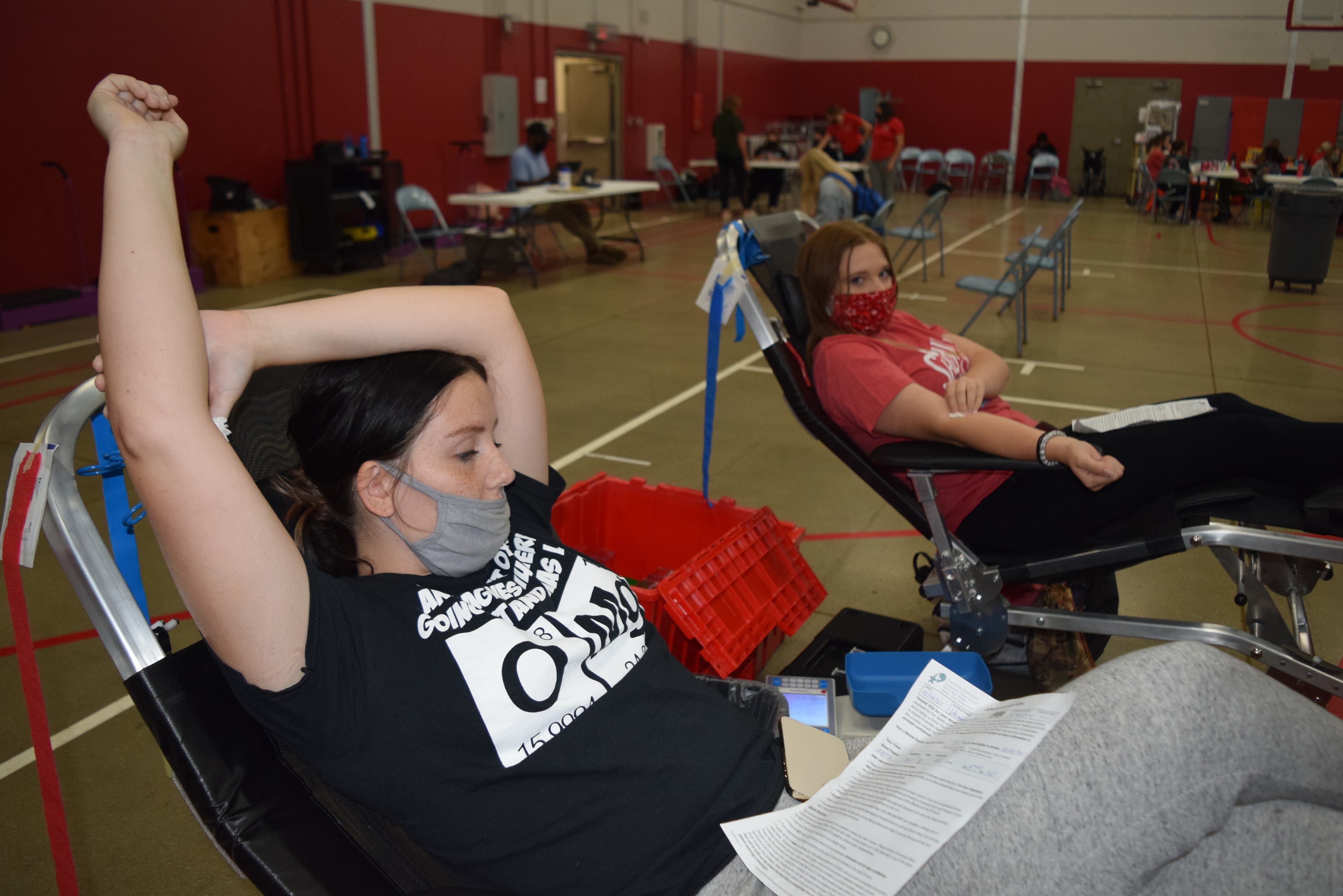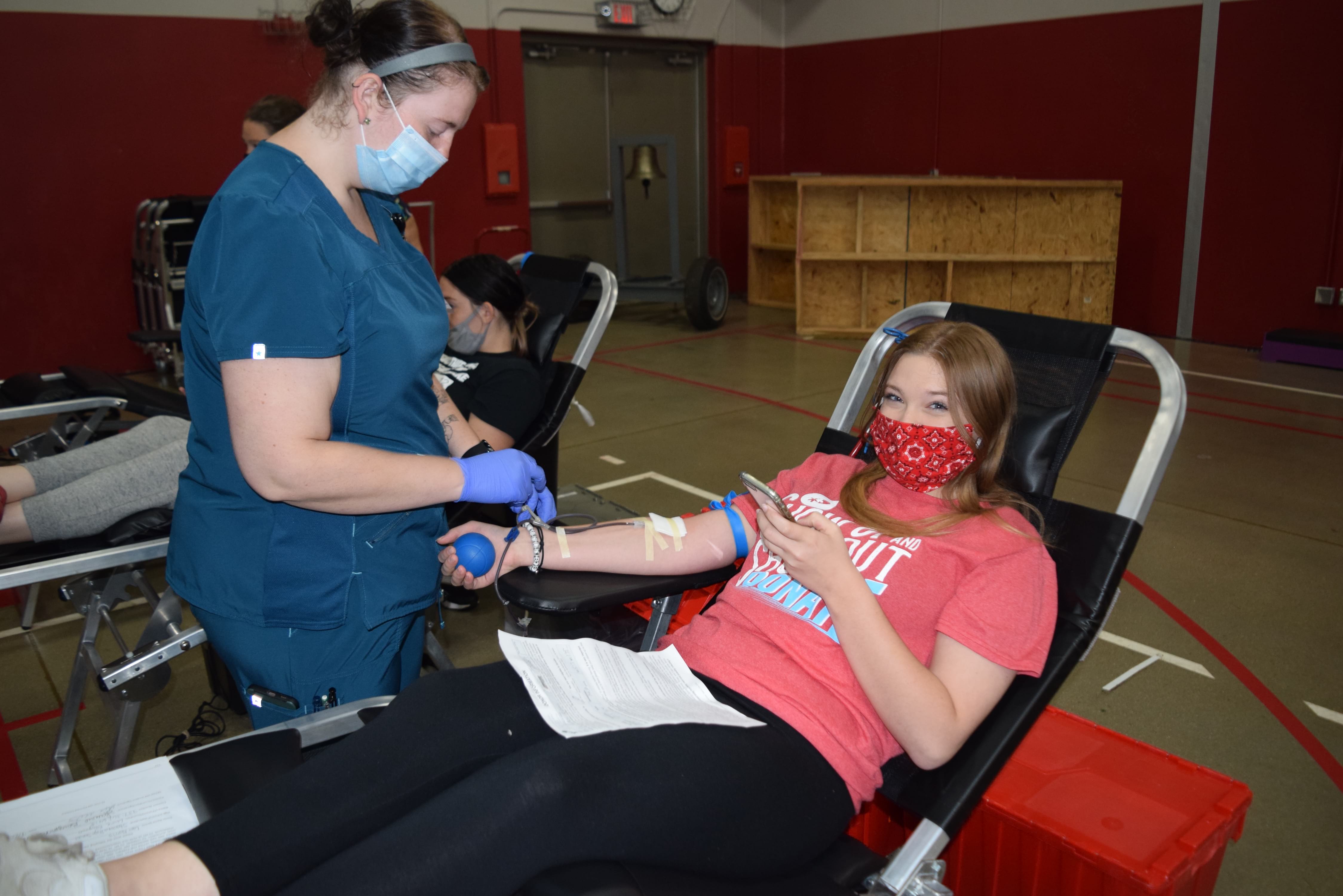 Go to main navigation