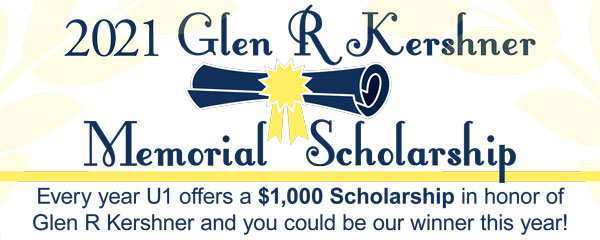 Starting on Monday, December 7, we will be accepting applications for our $1,000 Glen R Kershner Memorial Scholarship. You can view eligibility and entry requirements within our member guidelines. Be sure to keep an eye on our webpage and your email for additional details.

PO Box Notification
Please be aware our PO Box 467 Dayton, Ohio 45409 has been discontinued. In the coming months, mail going to this address will no longer be forwarded to our 1 River Park Dr. Dayton, OH 45409 address.
If sending direct mail, please address to 1 River Park Drive, Dayton, OH 45409



eProxies
With the convenience of eProxies, members are able to cast their proxy vote on a secure eProxy site for the election of member nominees to serve on U1's Board of Directors. If preferred, members can request a paper proxy by calling 844-830-2315.
Watch the U1 Website and your email for details on eProxies. The 2021 Annual Meeting will be held on Tuesday, January 19 at 4:00 p.m. virtually. All members are welcome to attend remotely. Our website will be updated at a later date with virtual meeting details.
Holiday Closings
Thanksgiving Day
Thursday, November 2 6
Christmas Day
Friday, December 25
New Year's Day
Friday, January 1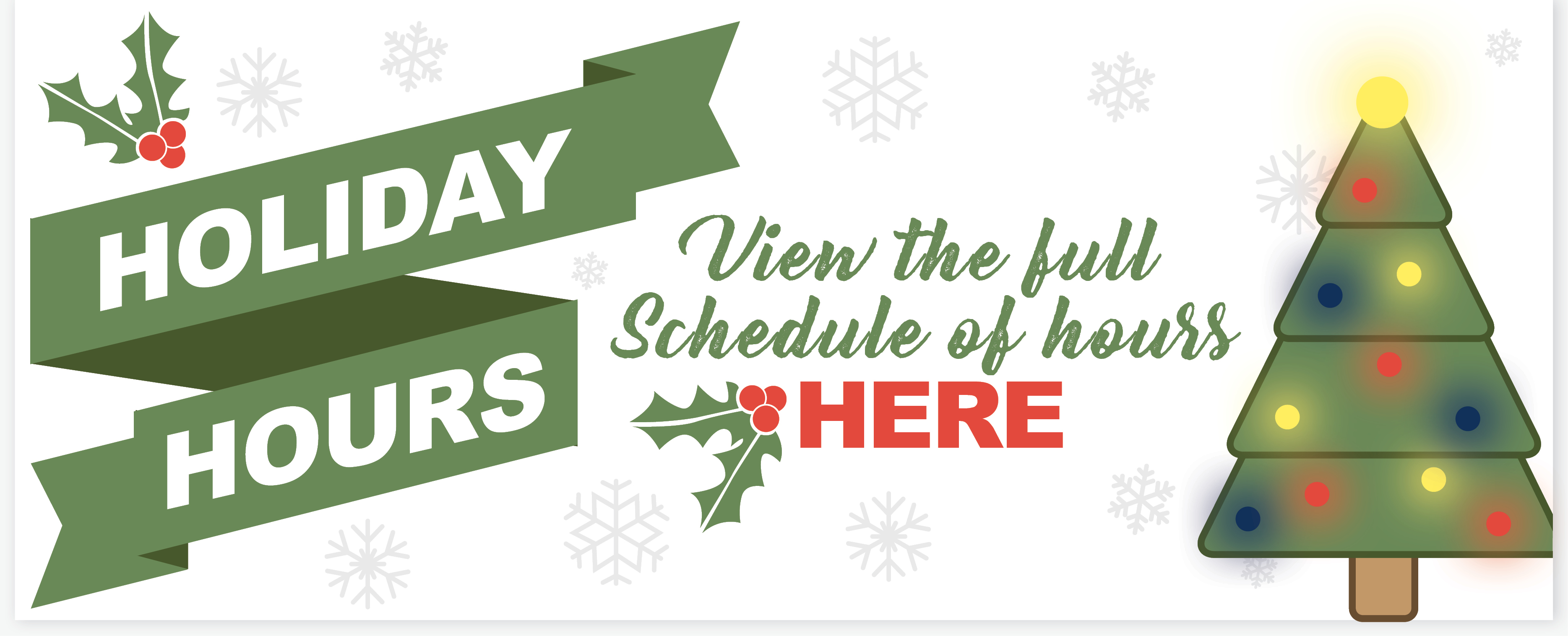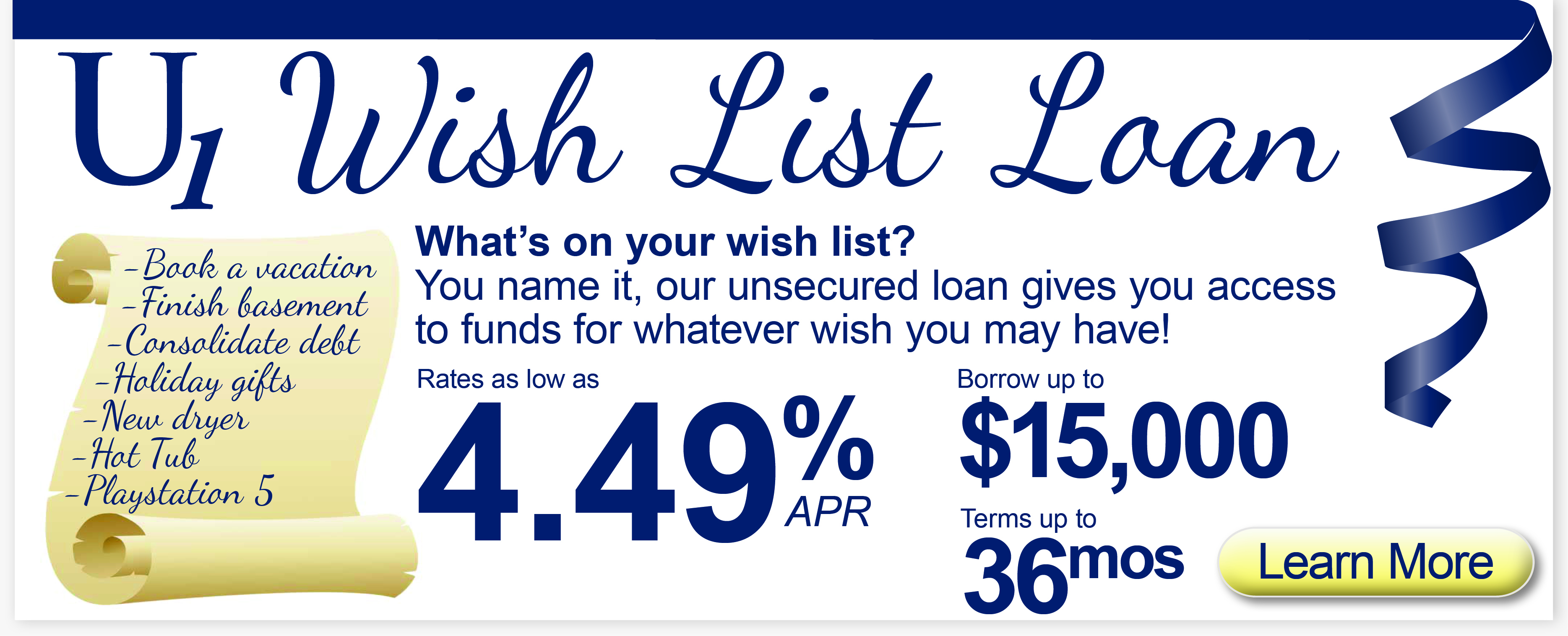 It's shopping season once again! This month's blog comes from our friends at BALANCE Financial Fitness; A Step-by-Step Guide to Making an Effective Holiday Budget.
u1cu.org/blog

We were honored to be recognized as the Springboro Chamber of Commerce's Business of the Week back in October!
"Universal 1 Credit Union is one of our top supporters and most active members. Universal 1 Credit Union is a Hometown EXPO Silver Sponsor and Main Gym Exhibitor, Chamber Golf Outing Hole Sponsor and Sponsored Advertiser of our Springboro Community Guide. We greatly appreciate Universal 1 Credit Union for their support and advocacy on behalf of the Chamber and the Springboro area business community."
Thank you to the chamber for the recognition!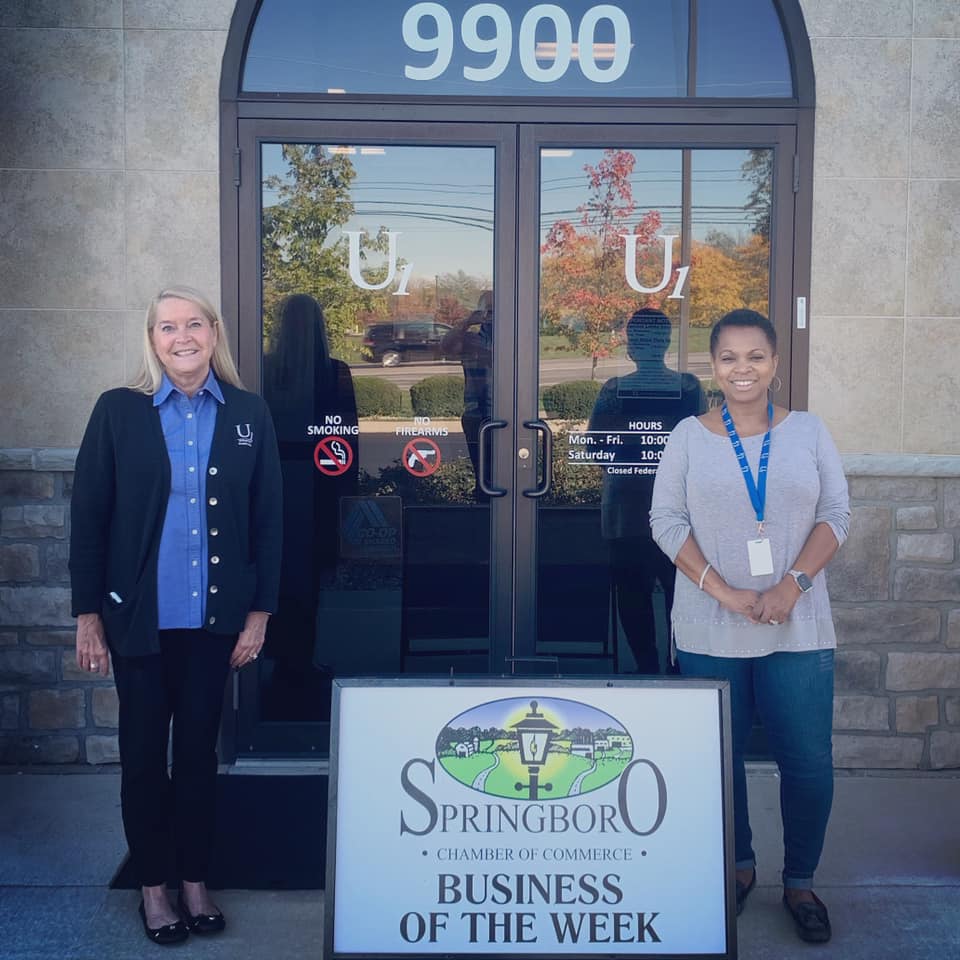 Go to main navigation