Date: January 18, 2019 FOR IMMEDIATE RELEASE
Contact:
Mark Pompilio
PR/Marketing
(937) 461-3412
RIVALS CARROLL, CJ JOIN FORCES TO HELP OTHERS
HIGH SCHOOLS CHOOSE WAGMOR SERVICE DOGS FOR $1,000 UNITY AWARD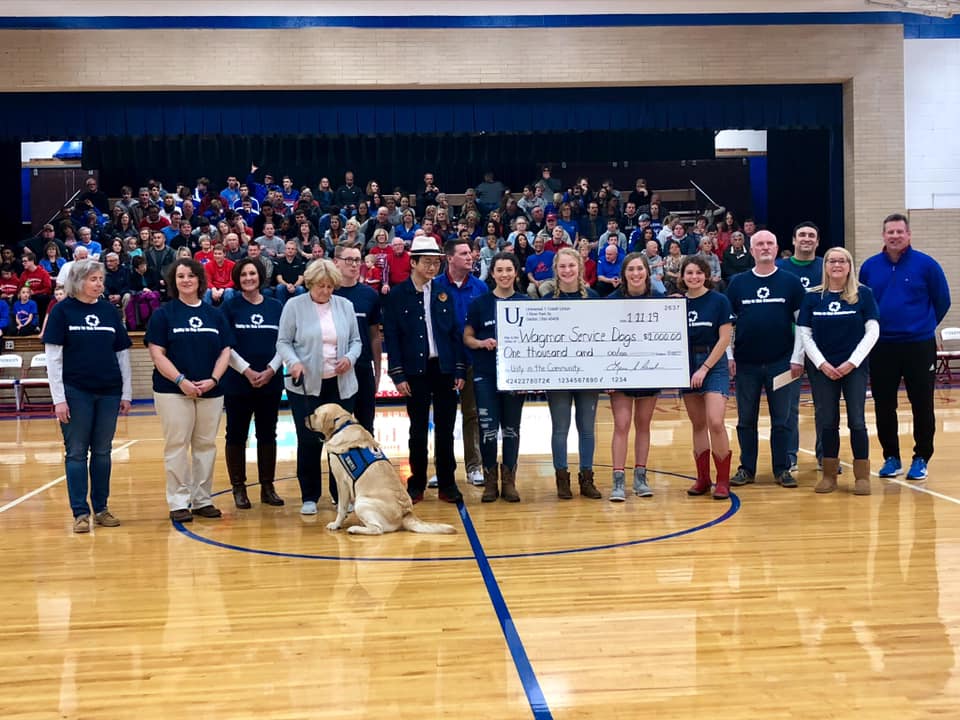 DAYTON, Ohio - Traditional Catholic school cross-town rivals Carroll and Chaminade Julienne High Schools joined forces to help others in the Community Blood Center/Universal 1 Credit Union "Unity in the Community" campaign.
They teamed up to donate $1,000 to Wagmor Service Dogs with the Unity Award presentation at their Jan. 11 Carroll-CJ basketball game.
"Unity in the Community" is a partnership between CBC, Universal 1 Credit Union and a select group of rival high schools in the region. Carroll and CJ first joined the Unity Campaign in 2017. The rival high schools host CBC blood drives then alternate choosing a charity for the annual Unity Award.
Carroll and CJ took part in the 2018 Unity in Community campaign by hosting campus blood drives at CJ on Feb. 23 and Carroll on March 16. They totaled 181 donors, including 91 first-time donors and 151 donations. The students earned more than 181 hours of community service.
As host of the 2019 rival basketball game, Carroll chose this year's Unity Award recipient. Carroll named Wagmor Service Dogs to receive the $1,000 award sponsored by Universal 1. Wagmor Service Dogs hopes to help people who need a loving companion with a soft touch to change their lives. Wagmor Service Dogs can help people with disabilities gain confidence and improve their independence.
Learn more at www.GivingBlood.org
Connect with Community Blood Center for the latest information and services at www.GivingBlood.org. Get fast and complete answers on how to make your first donation, organize a blood drive, or bring our education program to your school. Get all the updates in the CBC/CTS newsroom, find quick links to our social media pages, or schedule your next appointment to donate by connecting to www.DonorTime.com.
Blood donation requirements: Donors are required to provide a photo ID that includes their full name. Past CBC donors are also asked to bring their CBC donor ID card. Donors must be at least 17 years of age (16 years old with parental consent: form available at www.givingblood.org or at CBC branch & blood drive locations), weigh a minimum of 110 pounds (you may have to weigh more, depending on your height), and be in good physical health. The Food and Drug Administration (FDA) changes blood donor eligibility guidelines periodically. Individuals with eligibility questions are invited to email canidonate@cbccts.org or call 1(800)388-GIVE. Make an appointment at www.DonorTime.com.
Community Blood Center/Community Tissue Services® is an independent, not-for-profit organization. Community Blood Center provides blood products to 25 hospitals and health centers within a 15-county service area in the Miami (Ohio) and Whitewater (Indiana) Valleys. For more information about Community Blood Center/Community Tissue Services®, visit www.givingblood.org.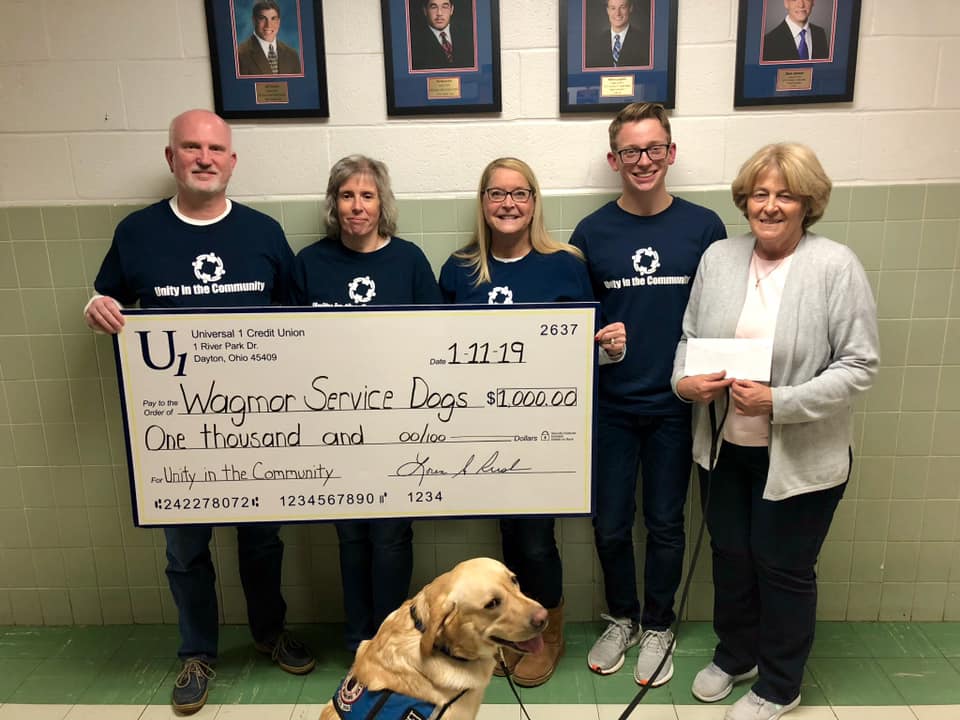 ###
Go to main navigation